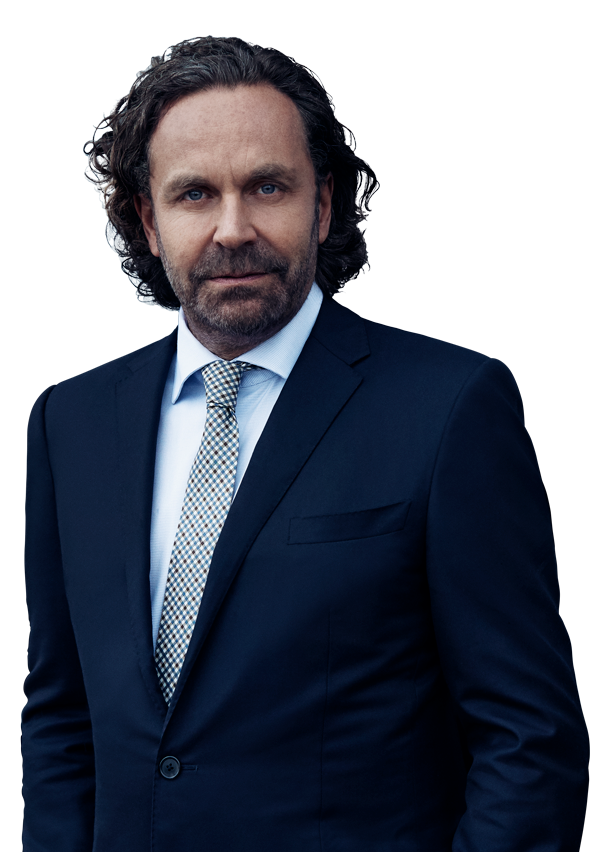 Welcome to VistaJet China
VistaJet offers global aircraft services unlike any other company in business aviation. With unparalleled experience flying in to and out of the hardest to reach destinations, VistaJet has arranged for heads of state, corporate leaders, entrepreneurs and private individuals to fly to over 180 countries worldwide.
Every flight is tailored to ensure seamless travel with maximum efficiency so customers can be in more meetings or locations within the shortest period of time. VistaJet ensures its fleet is available to all its customers – with guaranteed availability, no asset risk or positioning costs for Program customers.
VistaJet Thinks Global to connect enterprises to growth markets with a unique product, offering global access on all new Challenger and Global jets.
Simple, Efficient, Reliable, Global; this is what we stand for, and what we do best.

Thomas Flohr, Founder and Chairman
About VistaJet
---
VistaJet, the leading Global business aviation company, provides exceptional standards of quality, style and service.
Our global strategy of connecting our customers to every corner of the world with point-to-point coverage has made us the world leader with unparalleled experience flying in to and out of the hardest to reach destinations. Our simple business model ensures that all VistaJet aircraft and those operated by partner carriers are available to all customers, offering a truly global coverage at a fixed rate with no asset risks or positioning costs.
Offering the largest single service area in the industry, VistaJet is seamlessly connecting the globe on all-new Bombardier aircraft. Since the company's inception in 2004, VistaJet has visited 187 countries, landed at 1,600 airports worldwide, flown over 250,000 passengers on 100,000 flights…and counting.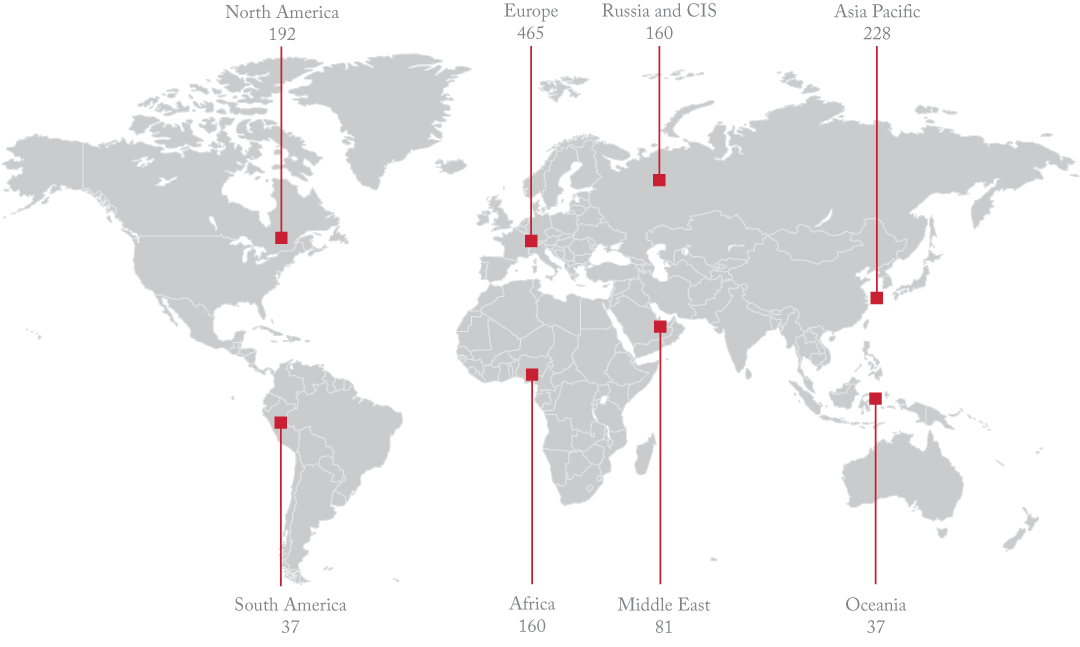 Airports flown to worldwide (as of June 2015)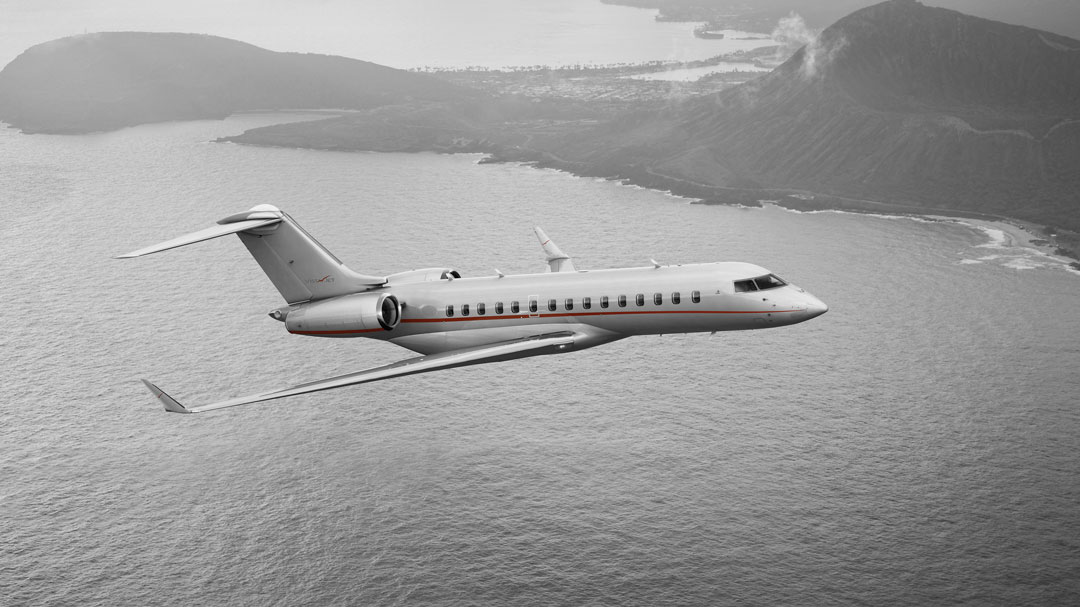 Simple. Efficient. Reliable. Global.
---
VistaJet has a straightforward philosophy: to give passengers the very best.
It is at the heart of everything we do. The words simple, efficient, reliable and global build the platform for the entire organization. Our employees are committed to these principles, which translate into consistent, premium service that is tailored to include our customers' bespoke requirements on every Program or On Demand flight.
International fleet
---
VistaJet owns the largest privately owned Bombardier business aircraft fleet with over 70 large-cabin, long-range Global and Challenger jets.
Committed to providing access to the youngest aircraft in the sky, all aircraft operate under their manufacturer's warranty. VistaJet is renowned for its consistency around the globe offering an identical fleet with a distinctive livery – silver with a red stripe – and similarly designed sophisticated cabin interiors.
Whenever a passenger arranges flight through VistaJet, they know exactly what will be waiting for them at the airport.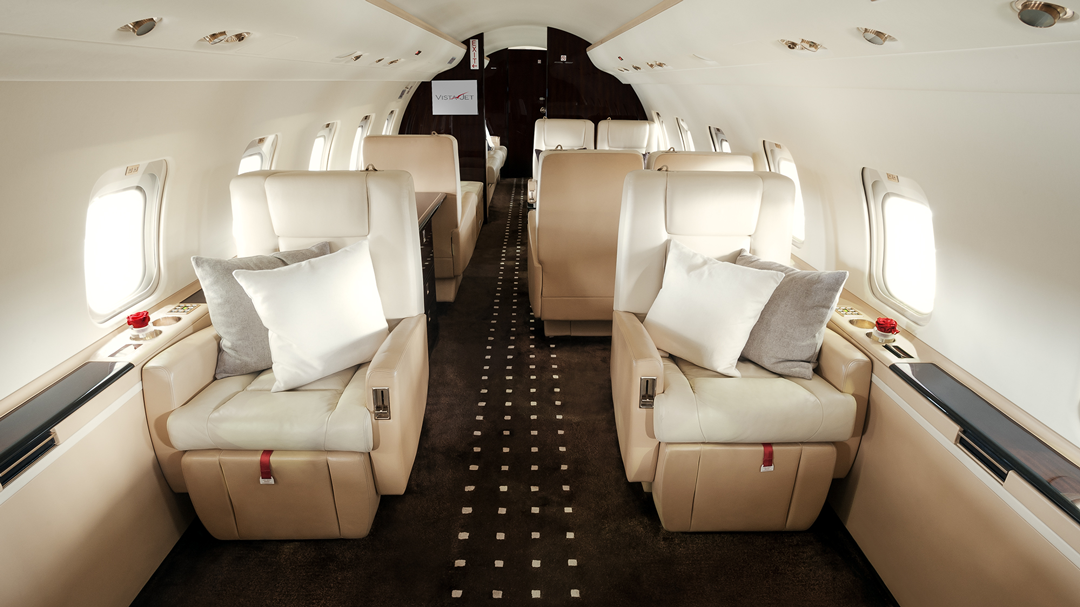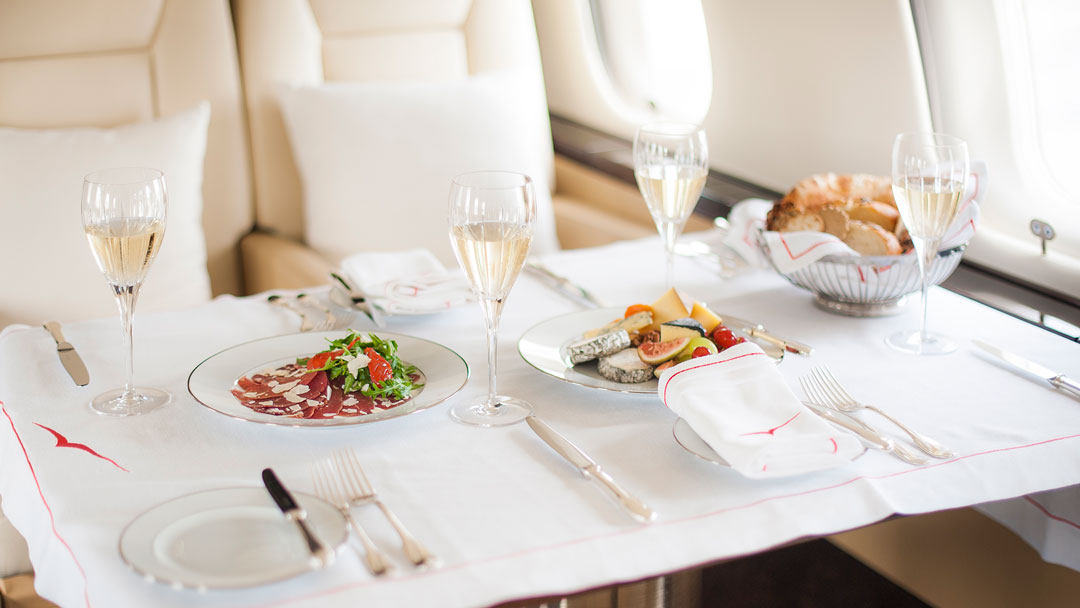 Bespoke service
---
The VistaJet team is committed to sourcing the best flight solutions to ensure passengers' expectations are met or surpassed.
Every aspect of the aircraft cabin is regularly re-assessed to ensure executives have the latest in-flight office technology at their fingertips and home away from home environment for all on board, even pets.
From the first call to schedule a flight, every single detail is covered, whether that is a favourite bottle of wine, catering from a preferred restaurant, a particular magazine or a special car service to the airport. The objective is to make passengers' travel experience effortless so that they can focus on what is important to them.
How to fly
---
Arranging flights through VistaJet is always easy. Simply choose from two options: Program, Flight solutions offering guaranteed availability at a fixed price per hour, or On Demand, ad hoc flights based on availability.