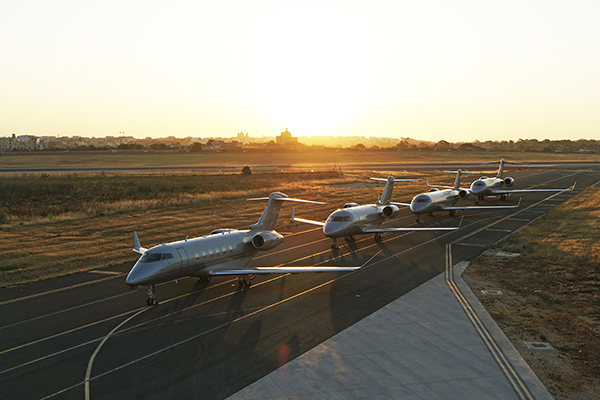 PAY ONLY FOR THE HOURS YOU FLY
The real alternative to owning aircraft
Enjoy all the benefits of a personal jet without the responsibilities that come with owning an aircraft.
VistaJet's pioneering Program membership is an efficient and value driven flying solution for corporate leaders and private individuals, involving no depreciation and no asset risk. The model offers guaranteed availability with as little as 24 hours notice, globally, on a fleet of over 70 branded jets, all at a fixed hourly rate.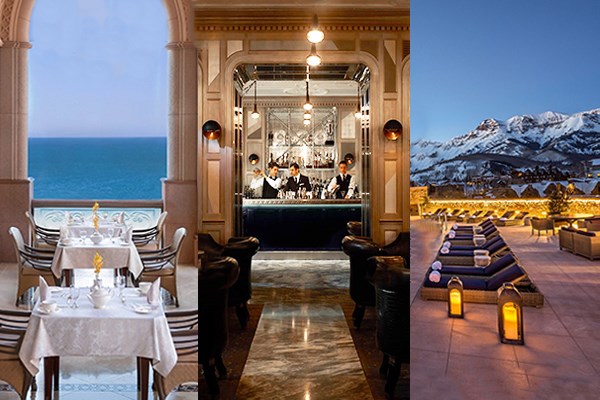 BENEFITS TO FEEL WELCOME
A Private World for VistaJet Members
VistaJet Private World is the global service for private travel.
An exclusive black book of partners, hotels, residences, private islands, yachts and ski destinations around the world — to feel at home anywhere across all continents.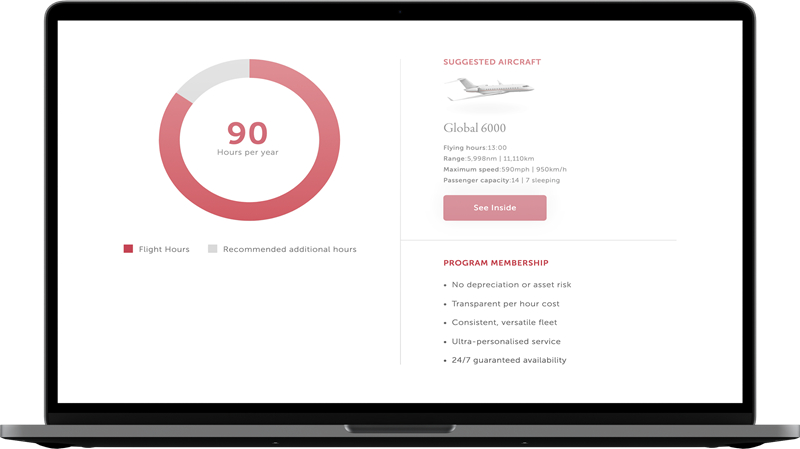 GET STARTED
Build your program
The VistaJet Program membership is individually tailored to your personal flight profile and preferences, including your most detailed requirements. To discover if a Program membership is the most valuable solution for you, input your most common flights below and view the results.
Already own an aircraft?
If you already own a private jet or are considering purchasing one soon, use our Cost Calculator to compare ownership with the VistaJet Program.
Contact us
For more information on how VistaJet can help you, your family and executives fly safely, contact us.